Both ground beef and ground turkey are on sale here this week. Lately I have been mixing an equal amount of ground beef and ground turkey when I make ground beef dishes. So far I haven't been able to tell the difference. I have many "tried and true" ground beef recipes that I have collected over the years, but I am always looking for more.
Here are some I found on the web this week:
Life with Lissy
Making individual servings of a dish is always fun. These look so cute and the recipe sounds delicious.
Shine Your Light
This recipe has mozzarella and Parmesan cheese as part of the ingredients. I do not care for hamburgers unless they have cheese on them. I bet I will love this one.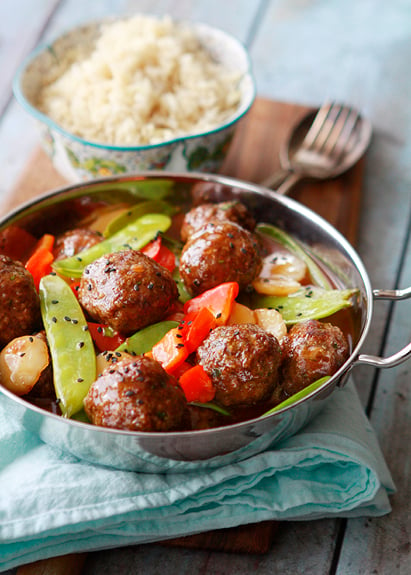 Good Life Eats
Meatballs with an Asian influence. This looks like a great one-dish meal, and a very tasty and healthy one. She gives tips on making meatballs in her post.
South Your Mouth
There is both a "regular" meatball and an Italian meatball recipe in this post. She shares her secret for making meatballs easy and baking them in the oven.
Lynn's Kitchen Adventures
This is one of the first blogs I ran across when I started following food blogs. I am a regular reader. Lynn is doing a series called "Ground Beef Thursdays" so she has a number of ground beef recipes on her blog. I love the flavor of taco seasoning so this quick and easy dish will become a favorite I am sure.
Just in case you have been living under a rock this week or been to busy to check it out, the Crazy Cooking Challenge posted this week and the ingredients were spaghetti and red sauce. The photo above is my post for
Baked Cream Cheese Spaghetti
. If you click on the link and scroll to the bottom of the post you will find links to 84 wonderful recipe using spaghetti; and many of them also use ground beef.
That is my roundup for this week I have resisted the urge to include some sweets recipes in the post, but let me warn you, I feel a sweets Friday Finds coming on soon.
I am linking up to
Favorite Friday Finds
at Finding Joy in My Kitchen. As always I am most anxious to see what other bloggers have found in their travels around the web this week.
All photos were taken by and are the property of the owners of the respective blogs represented.