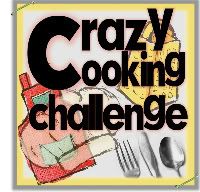 Before we went on our road trip, I was lucky enough to find very reasonably priced rhubarb at the produce stand where I buy my asparagus. I bought all they had that day and cut most of it up for the freezer. Although I love rhubarb, I don't use it much since I can't get it for free anymore. It is always expensive in the stores here.
I thought that I would look for some new recipes. In doing so, I came across a recipe for a Strawberry Rhubarb Smoothie over at
A Veggie Venture
. I cannot begin to tell you how glad I am that I found this blog. She has wonderful recipes for all kinds of fruits and veggies. If you are looking to expand you fruit and veggie recipe arsenal, be sure to spend some time there.
She had two recipes for smoothies, one using raw rhubarb and one using cooked. I choose to make the cooked recipe, but in true "Grandma Loy fashion" I had to change it up a bit. I decided I wanted to add a banana so I reduced the amount of strawberry rhubarb sauce and also used 6 oz. of plain Greek yogurt instead of just milk. I thought the result was absolutely delicious.
I am going to make up a double batch of the sauce, put 1/2 to 3/4 c. amounts in freezer bags and freeze it. I keep frozen bananas in the freezer all the time, so by freezing the sauce, I can just make a smoothie whenever I want. I can have spring in the middle of winter.
As an added bonus, Alanna says that the sauce makes a great topping for ice cream. I bet it would be wonderful on cake or vanilla pudding also.
The original recipe used an egg white. I left that out.
Adapted from A Veggie Venture
1 1/2 c. chopped fresh or frozen raw rhubarb
1 1/2 c. chopped fresh or frozen non-sweetened strawberries
1/4 c. sugar
In a small saucepan, combine the rhubarb, strawberries and sugar. Cook over medium heat until just soft. Let cool and refrigerate until cold.
For Smoothie:
1/2 to 3/4 c. strawberry-rhubarb sauce
1 frozen banana, peeled and cut into chunks
1 (6 oz.) cup plain Greek yogurt
1/4 c. milk
Combine sauce, banana, yogurt and milk in a blender. Blend until smooth and no chunks of banana remain. Pour into a large glass. Stir in a bit more milk if the smoothie is thicker than you like. Makes 1 serving.
Crazy Cooking Challenge is hosted by Tina at Mom's Crazy Cooking. If you would like to join in on all the fun, you will find all the
details here
.
Linking to
Crazy Cooking Challenge