I am finally getting up my first Friday Finds for 2013, and I am so glad to be back. I love sharing links to great recipes that have appeared on other bloggers' sites. I always hope that my readers will visit at least one or two each week.
Jam Hands
Ali posted this recipe back in January, and I wrote a comment at that time saying I was going to include it in my Friday Finds that week. I started a draft, but life and such happened so I sort of owe Ali an apology for not getting this up sooner. I love the combination of bacon and green beans. These use canned green beans which is what my hubby prefers, but Ali used frozen ones and cooked fresh ones could probably be used also. I love this dressed up presentation.
Bobbi's Kozy Kitchen
You all already know I have this penchant for loving recipes that take a perfectly healthy vegetable and adding some "not so healthy" ingredients. Well here is another one. If something is good with bacon, it is equally good with cheese. It is a little late for fresh Brussels sprout this season, but I definitely will keep this one in mind for the fall.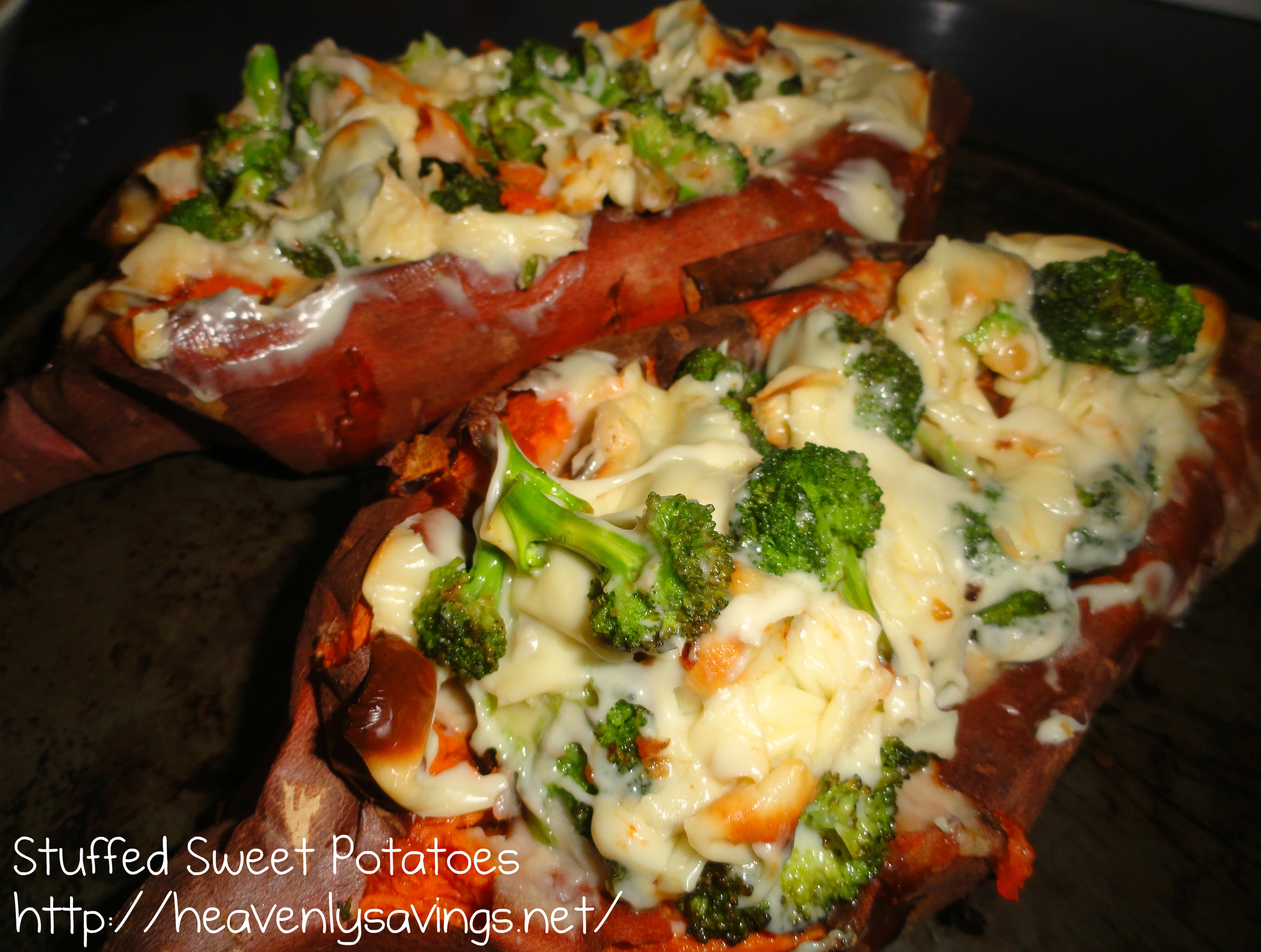 Heavenly Savings
This a great take on stuffed potatoes. I would love this, hubby not so much. With two veggies included this may be a little healthier than the two links shared above, but again there is that cheese.
Five Little Chefs
I have a recipe for Cinnamon Syrup that uses evaporated milk that I make for time to time. I am anxious to try this one which uses water. It is so much fun to try new toppings for pancakes, waffles or French toast. Being someone who let her kids help cook from a very early age, I love that Kimberly is letting hers do so also.
Crumbs and Chaos
Oh, man, what do I even say about this? My favorite candy, cream cheese and peanut butter all in one little package. The jars make such a cute presentation. I just may have to go buy some and make this the dessert for Easter.